A few months ago, I shared how I was trying to use up all of the food in my pantry before I moved. One of the recipes I made was Curry Split Pea and Rice Soup.
I knew as soon as I saw the recipe that it would work for me with some changes, and I was right. It is a nice variation from classic split pea soup and hearty enough to be a meal all by itself.
If you haven't cooked much with curry, this is a good recipe to give it a try. I LOVE curry…but this is the first time I've every had it in a soup like this. YUM!
While it does take a little over an hour to make this soup, almost all of that time is letting it simmer to develop the flavors and cook the rice. Get it started and then work on the rest of your meal…or grab a book and enjoy some time to yourself before dinner.
Curry Split Pea and Rice Soup
Scroll to the bottom for a printable recipe card with nutrition information.
Ingredients:
1 tbsp vegetable oil
1 medium onion, chopped
2 medium carrots, sliced
4 cloves of garlic, minced
3 tsp curry powder
1 cups split peas, picked and washed
1 cup uncooked brown rice, washed
4 cups water
4 cups chicken or vegetable stock (recipe to make your own stock)
1 bay leaf
1 tsp salt
1 tsp pepper
Directions:
Start by heating the oil in a a large heavy-bottomed pot. Next saute the onion, carrot and half the curry powder in the pot until onion is tender.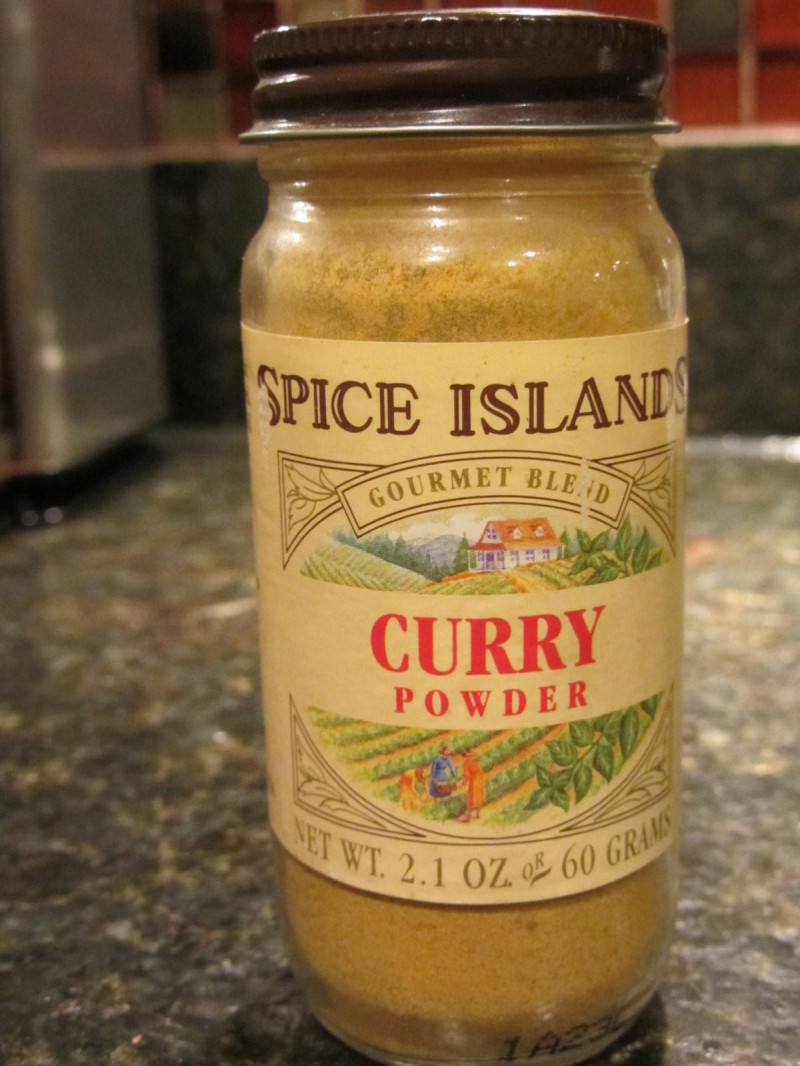 This is NOT a spicy recipe. Use the sweet yellow curry you find in your average grocery store and it gives it just a hint of curry flavor.
Add 2 cloves of garlic and saute for another minute, stirring to make sure the garlic doesn't burn.


Add all of the remaining ingredients and then reduce the heat and cover the pot, simmering it for 30 minutes.
Add the remaining garlic give it a good stir and recover the pot, cooking for another 30 minutes.


Keep an eye on it to make sure it doesn't get too thick. If it does, just add a little more water or stock.
Remove the bay leaf (if you can find it) and then serve up the soup in bowls.

Like a lot of soups, this one tastes even better leftover. So don't hesitate to make up a big pot to last you a few days
I love Pinterest, Facebook and Google+ shares!
SEE MORE CURRY RECIPES:
Want nutritional information?
Click on the + sign in the recipe card below for complete nutritional information.
[kitchenbug-your-recipe-appears-here-23622]