I like easy recipes that you can put together quickly from ingredients that are always in your pantry.
When I stumbled upon a Balsamic Baked Chicken recipe on Food.com, I knew it was something I had to try.
The first time I made it, I used skin-on chicken breasts and thighs. The chicken was very most and got rave reviews from my dinner guests, but I was disappointed in the lack of a distinctive balsamic flavor. I think it was because the fat from the skin diluted the flavor.
Since then, I've switched to using skinless chicken thighs for this recipe. It will still work with chicken breasts if you prefer white meat, so go ahead and use whatever chicken parts you like best.
Balsamic Baked Chicken:
Photo Credit by Art and Kitchen
Ingredients:
6 boneless chicken thighs
1/4 cup balsamic vinegar
1 tablespoon extra light olive oil
1 tbsp dried oregano
1 tsp kosher salt
1/2 tsp fresh ground black pepper
I prefer to use chicken that comes from range free farms that don't use antibiotics. I also find the chicken is much more flavorful when it is not injected with water like much of the frozen chicken you find at the grocery store. While it is a little more expensive than getting your store brand chicken, the cost per serving is still very reasonable.
Directions:
Start by preheating the oven to 400 degrees and then getting the chicken ready. Rinse it off with water and then pat it dry on paper towels.
Place the chicken in a 8×8 square baking dish and pour the balsamic vinegar over the chicken. Then sprinkle evenly with the oil, oregano, salt and pepper.
Bake for 20 minutes, and then baste the chicken with juices in the pan. Bake another 20 minutes or until juices run clear.

Serve chicken with juices spooned over them.
MORE POPULAR MAIN DISHES:
Be Sure to Clean Up After Working with Chicken: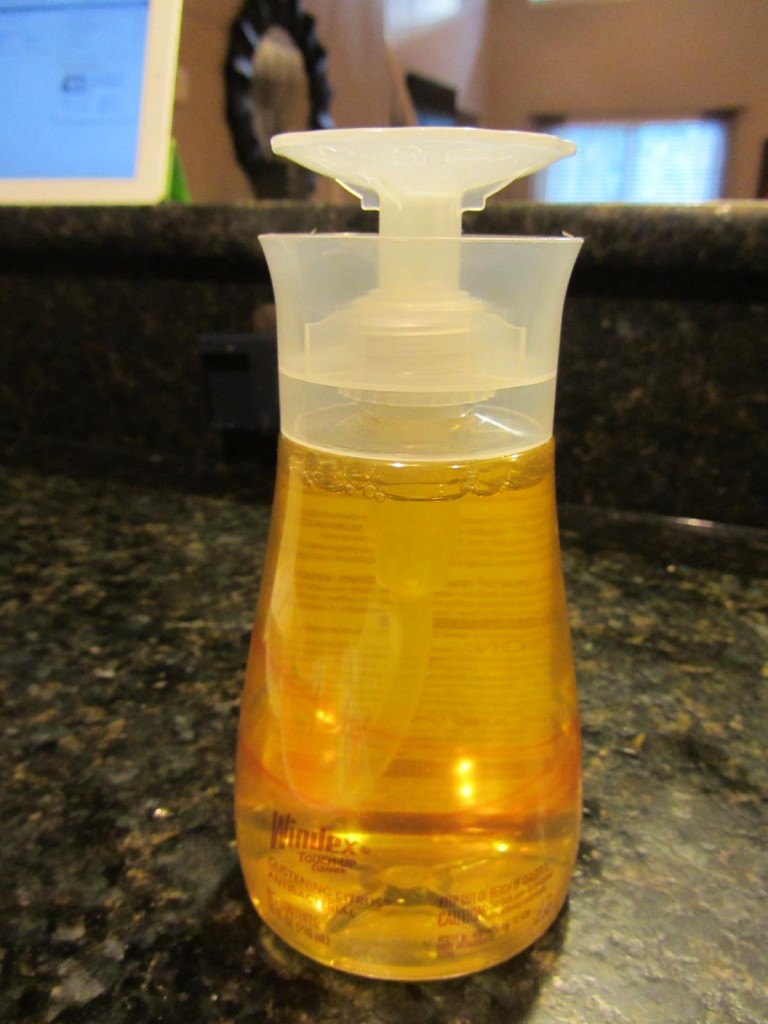 Windex Touch-Up
I shared before that I received a number of free products in my swag bag when I recently attended BlogHer '13. I think the favorite thing I received was Windex Touch-Up, because I would not have ever tried it had I not been given a free bottle.
It now sits on my counter and is the perfect way to clean up after working with raw chicken.
Simply press a paper towel, rag or sponge on top of the bottle and lightly press down. Then wipe the counter down with this germ killing cleaner. It makes working with chicken on your counter easy and safe.
I love Pinterest, Facebook and Google+ shares!
SEE MY MOST POPULAR RECIPES:
Want nutritional information?
Click on the + sign in the recipe card below for complete nutritional information.
[kitchenbug-your-recipe-appears-here-16398]