One of my favorite spices has always been curry. Not the hot spicy curry you get with Thai or Indian dishes, but the sweet yellow curry sold in American grocery stores.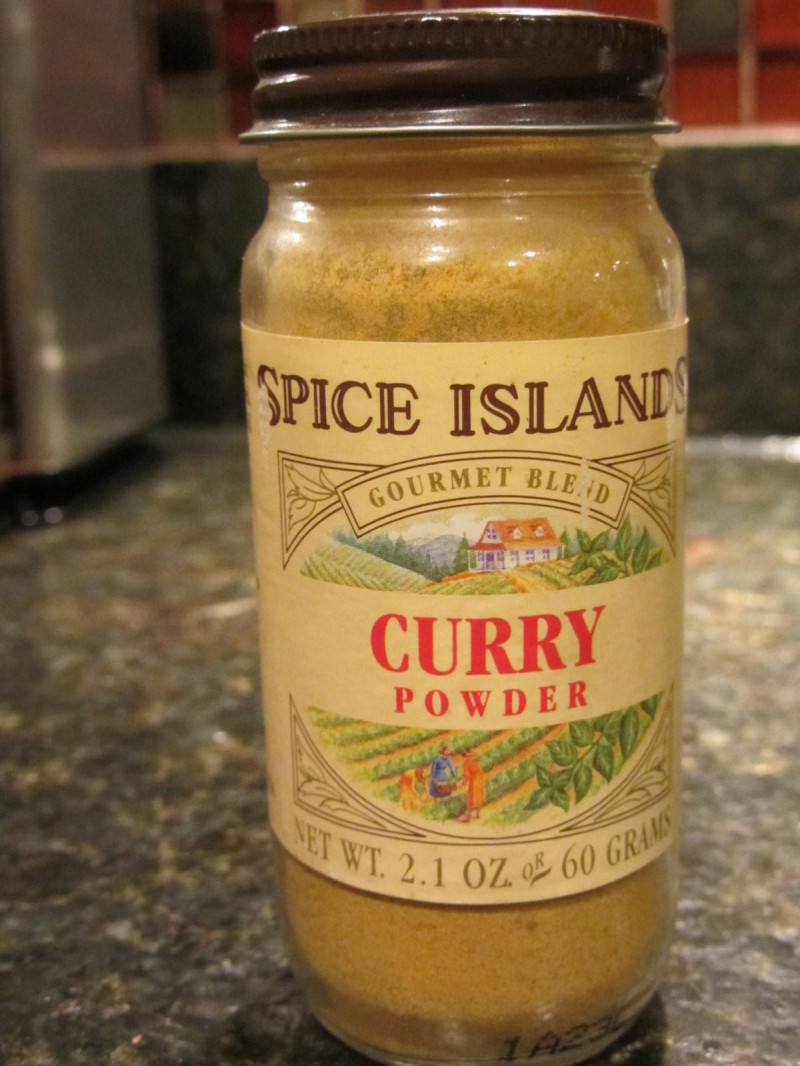 So when I discovered a recipe for curry rice, I knew it was something I would like.
I don't make a lot of rice even though I do like it. Rice is so healthy compared to other starches that get served alongside main dishes – potatoes or pasta. I wish I could say I eat a lot of rice, but I don't. When I do make rice, it's often this recipe.
MORE SIDE DISH RECIPES: 
The last time I made it, I decided to make it even healthier and give it a bit of Caribbean style by adding peas. Feel free to leave out the peas if you don't like them.
Ingredients:
2 tablespoons onions, finely chopped
2 teaspoons curry
1 teaspoon oil
1 cup rice
2 cups chicken or vegetable stock
½ teaspoon salt
1 cup frozen peas
Directions:
Using a small pot, heat the pan to medium-high and then add oil.
Add the onions and cook until soft.
Add the curry and and rice and cook for 1-2 minute, stirring a few times.
Add salt and chicken broth and let come to a boil over high heat.  As soon as it boils, turn heat all the way down to simmer or low, cover, and cook for approximately 15 minutes. Keep the lid on and try to avoid to peeking too many times.
Remove the lid to add the peas and stir, and then cook for an additional 5 minutes or until most of the liquid is absorbed.
Remove from heat and let sit of 5-10 minute.
I love Pinterest, Facebook and Google+ shares!
SEE MY MOST POPULAR RECIPES:
Want nutritional information?
Click on the + sign in the recipe card below for complete nutritional information.
[kitchenbug-your-recipe-appears-here-20637]